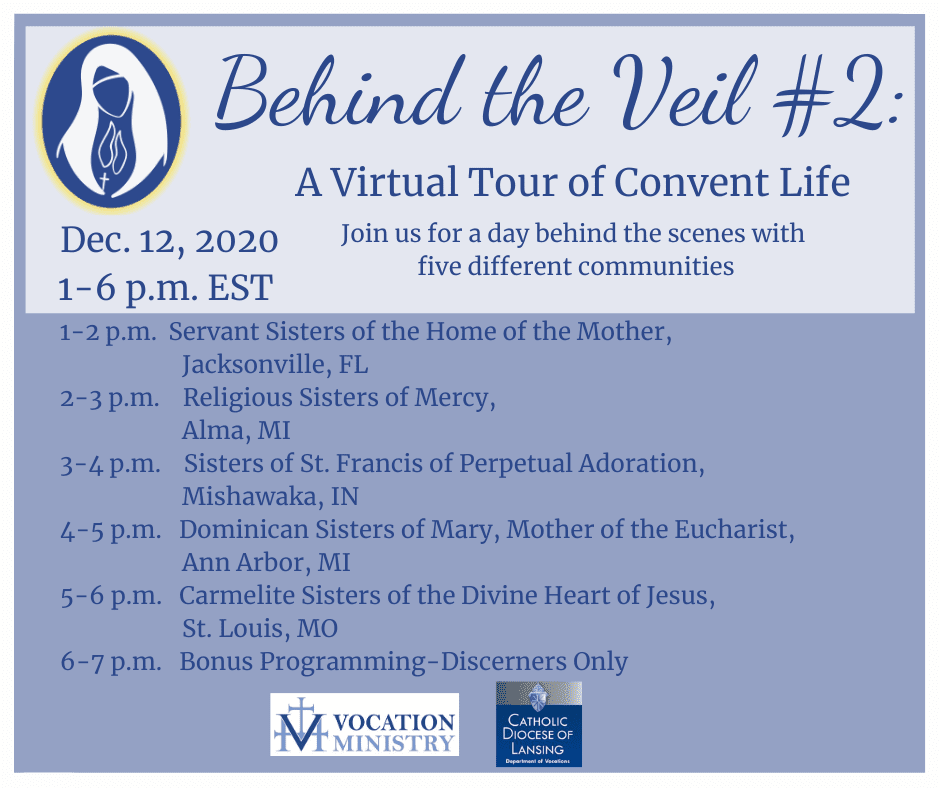 Behind the Veil #2: The Virtual Tour of Convent Life
Hi Ladies!
This on-line digital event is going to be a visitation of 5 different religious orders from around the nation.  The choices came from the women discerners who voted and these orders were in one of the top 10.  The opening date for registration will be October 26th! Get ready people! 
Any woman is able to attend this. If you are under the age of 18 we do ask that you make sure to inform your parents and seek their permission to attend this event. They can attend it with you since this will be an on-line event.
Contact Dawn Hausmann for additional questions: dhausmann@dioceseoflansing.org / 517-342-2506.