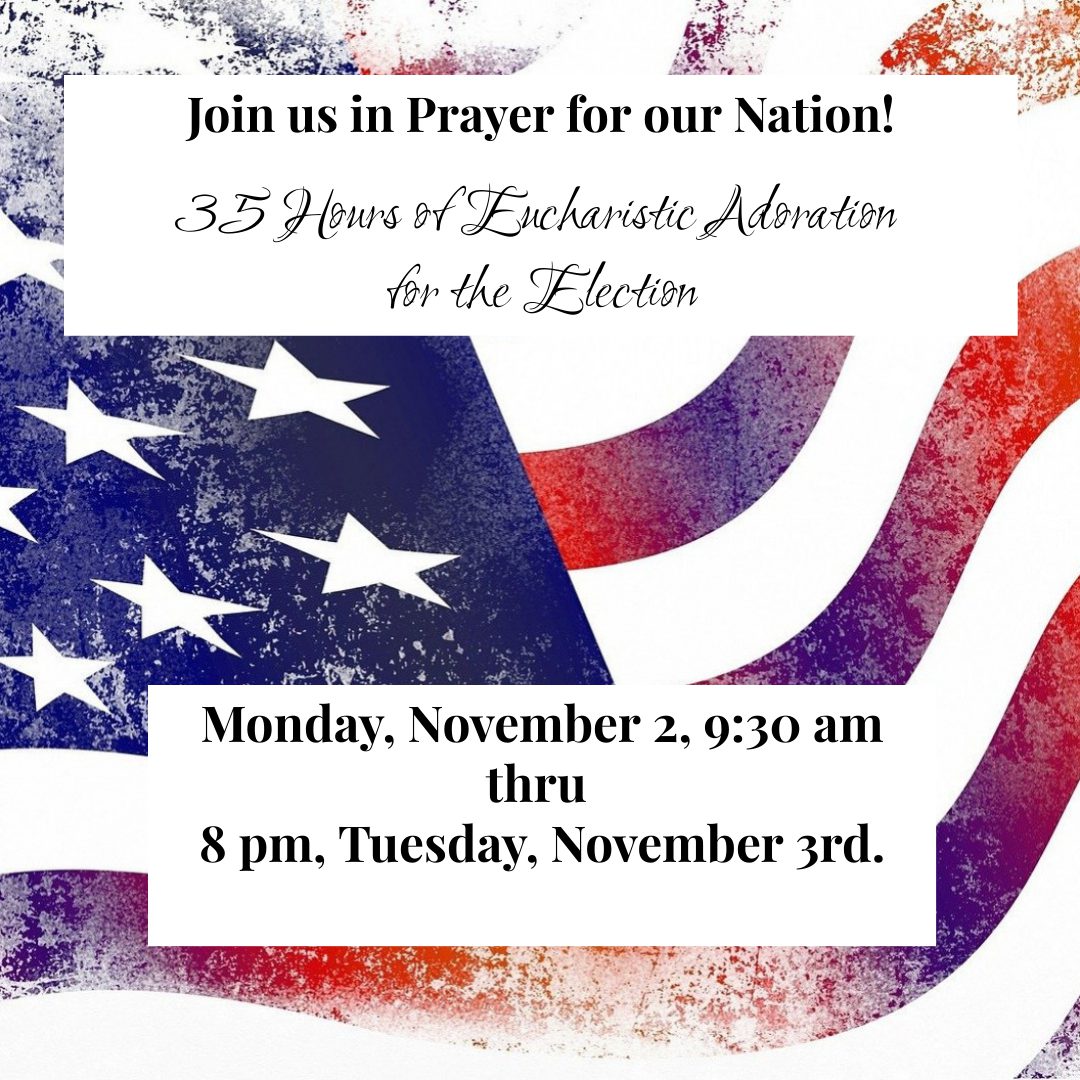 Pray for Our Nation!
Join us in 35 Hours of Eucharistic Adoration for our nation! On Monday, Nov. 2, immediately following morning Mass, 35 hours of Exposition of the Blessed Sacrament will begin and continue throughout the Election Day, Tuesday, Nov. 3, until Benediction at 8pm.
To sign up on Monday, 11/2, from 9:30 am to Midnight, go to: https://signup.com/go/kHmehVv
To sign up on Tuesday, 11/3, from Midnight to 8 pm, go to: https://signup.com/go/ubDgrzg

On Election Day (Nov. 3), a Rosary will be prayed at Noon, Divine Mercy Chaplet at 3pm and Benediction at 8pm.
Join us as we pray for our country to elect candidates who will protect the dignity of all human life, freedom of conscience and religious freedom, and the sanctity of marriage and family. The main church doors at the side of the Narthex, the doors near the elevator, and the door in the alley for the handicap will all be open.
Please contact Renee (810-964-7597/theshaws7@hotmail.com) if you need help signing up.