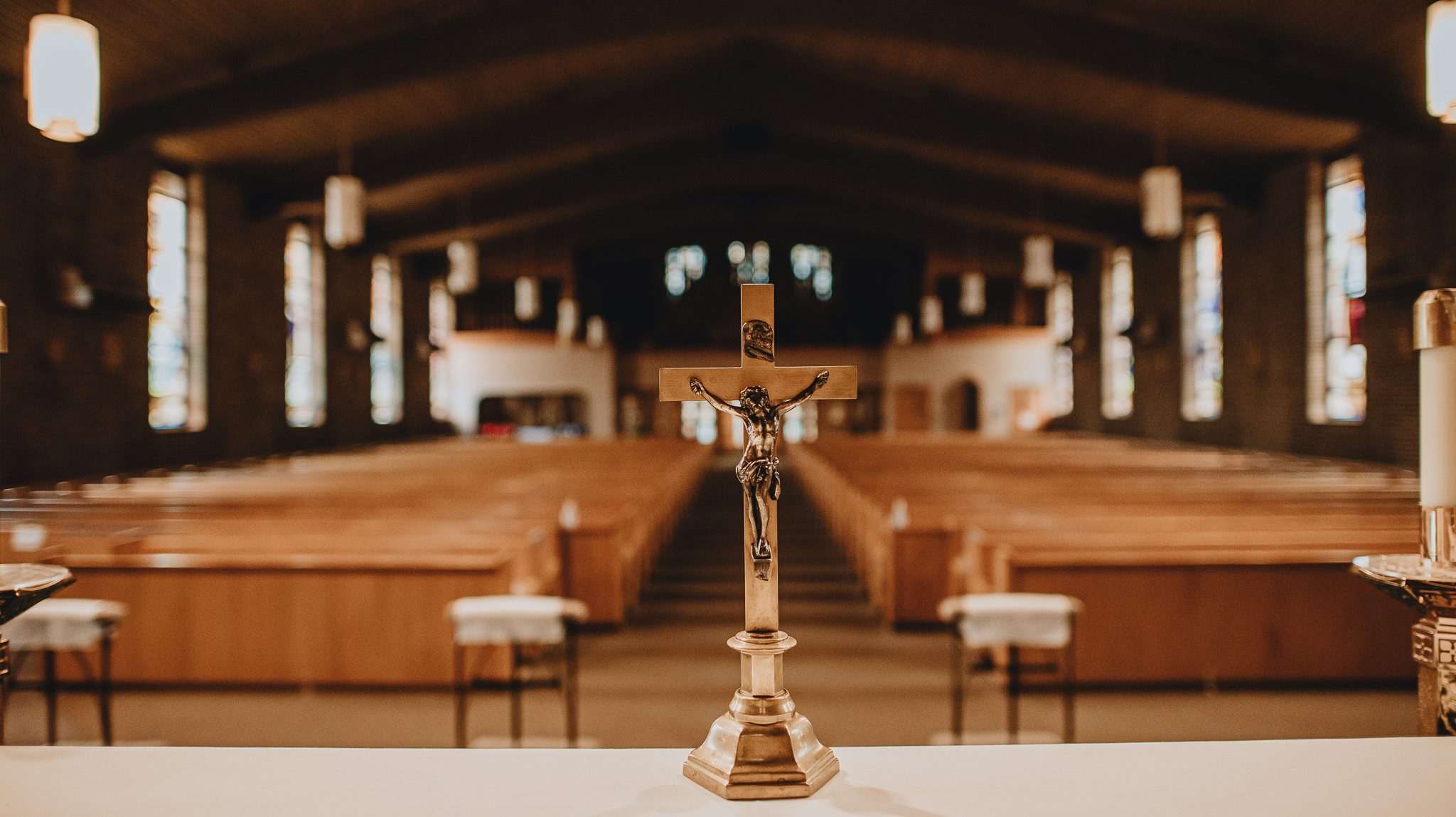 Fridays in Lent
Join us at St. Robert on Fridays this Lent! We will have adoration during the day, a Soup Supper for your family, extra confession time, and Stations of the Cross.
Feed your body, mind, and soul on Fridays this Lent!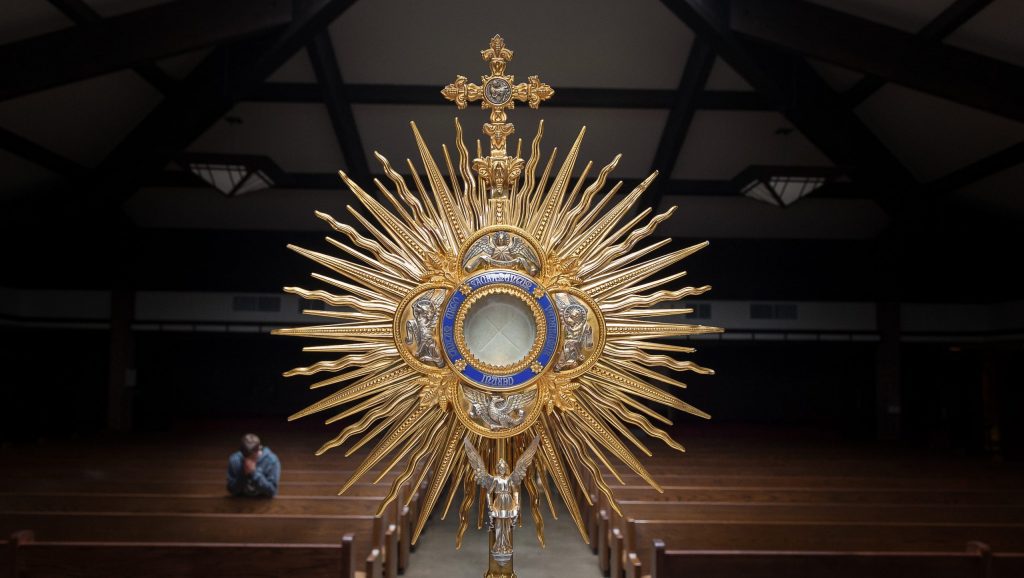 Exposition of the Blessed Sacrament and Adoration will be all day on Friday. Benediction will begin at 6:45 pm.
Soup Supper for the Whole Family!     
We will have soup, mac & cheese, bread, and salad! Supper is from 5pm-6:30pm in Angel Hall.
Feb 24th Soup made by Parish Council
March 3rd Soup made by Religious Ed. Families
March 10th Soup made by Parish Life Committee
March 17th Soup made by Delightful Diggers (Gardening Group)
March 24th Soup made by Adult Faith Formation
March 31st Soup made by the Ushers, Greeters, and Knights of Columbus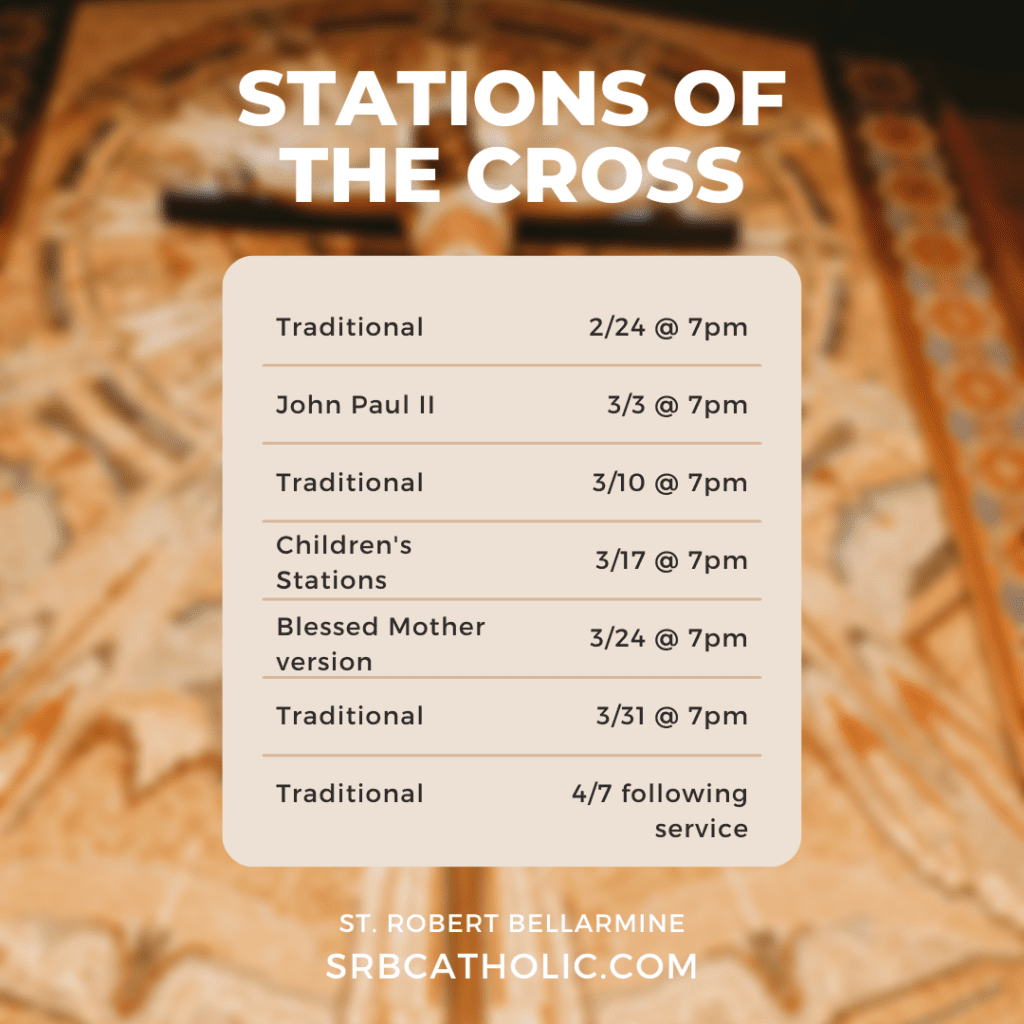 Stations of the Cross at 7pm in the church
February 24th – Traditional Stations led by the men of the church
March 3rd – John Paul II Stations led by the youth group students
March 10th – Traditional Stations led by our priest
March 17th – Children's Stations of the Cross led by St. Robert School & Religious Ed. students
March 24th – Marian Stations of the Cross led by women of the church
March 31st – Traditional Stations led by the Knights of Columbus