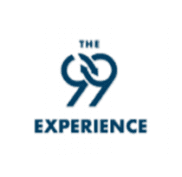 The 99 Experience
Over the past several months, something powerful has been happening in our parish. Some of us at St. Robert's have been gathering to grow in our faith and learn how we can become an even stronger and more inviting parish community.
We now are inviting everyone to The 99 Experience, a powerful mission event that will be a springboard for our entire parish to deepen our faith as we grow in identity, purpose, and community.
What is The 99 Experience? The 99 Experience is designed to help us continually grow in our relationship with Jesus and in our relationships with our co-workers in the vineyard. It is to help us engage with many of our fellow parishioners to form new relationships, and to grow community.
The 99 Experience is for everyone, even those who are currently not active in their faith and would need someone to invite them. Prayerfully consider who you know who would benefit from attending The 99 Experience and invite them! Or contact the parish office (910-659-2501) and let us know who you think needs to be invited! Or sign up for yourself! We would love to see you there.