If you are what you should be, you will set the whole world on fire. Let the truth be your delight….proclaim it….but with a certain congeniality.
-St. Catherine of Siena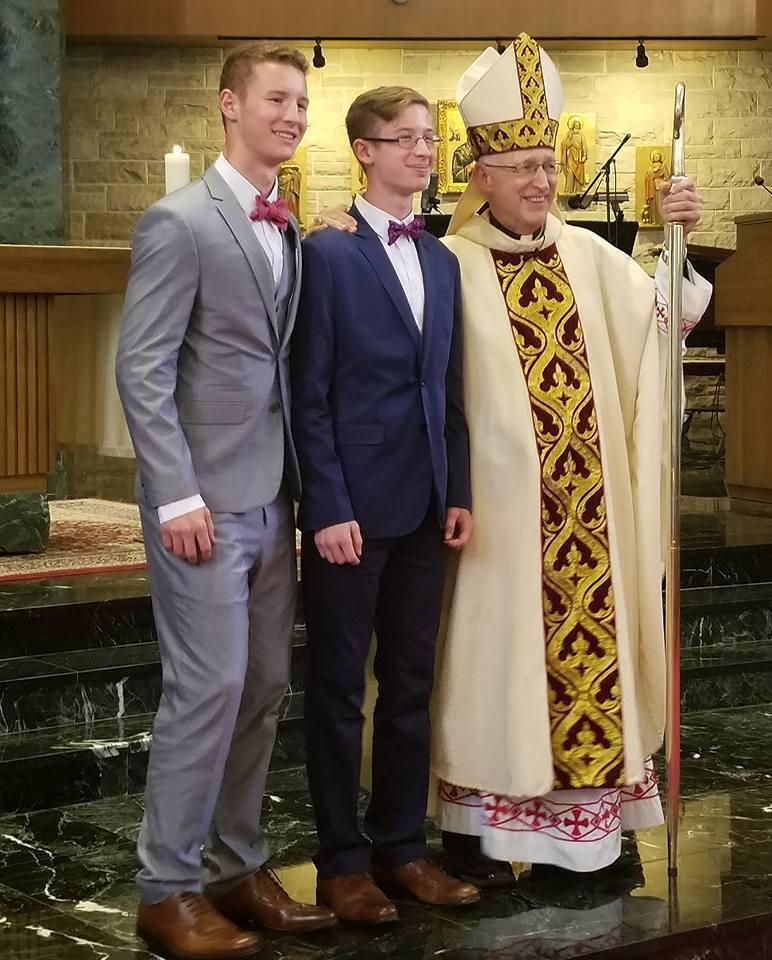 Youth Confirmation
Students are confirmed in the spring of their eighth-grade year. Preparation for Confirmation starts in seventh grade. Candidates' parents receive a booklet in the Fall of their child's 7th-grade year containing information explaining the requirements and process of preparation for this sacrament.  For more information, please see confirmation-preparation or contact the Religious Education office at 810-659-8556.
Adult Confirmation
For a number of reasons, many adults have not completed the initiation process, though they may be active within the parish community. Adult Catholics who have not celebrated the sacrament of Confirmation are encouraged to participate in a three-week preparation process designed to prepare them for this final sacrament of initiation.
To register or find out more about the Adult Confirmation process, please call Tim Cassady, Adult Formation Director, at (810) 659-2501or click here to email Tim
Contact Us
For more information in the Sacrament of Confirmation  please call the Religious Education office 810-659-8556 or click here to email Hannah Turchi
Bishop Barron on Confirmation